Maui Wine's Tedeschi Winery
Winemaking in the Pacific Islands
MauiWine (Tedeschi Winery) makes only 10 wines, but they're made with genuine 'aloha'. Hand crafted from superior varieties of grapes and other tropical fruits grown on Maui, and a few from the mainland, these wines are more than just memorable, they're impressive! Who ever would have thought to be crazy enough to try making wine in the middle of the Pacific ocean? Well, how about a well respected wine producing family from California with a great affection for Maui and a vision of how to push the envelope of the winemaking world in cahoots with a local ranch owner? That's who. And, everyone's glad they did!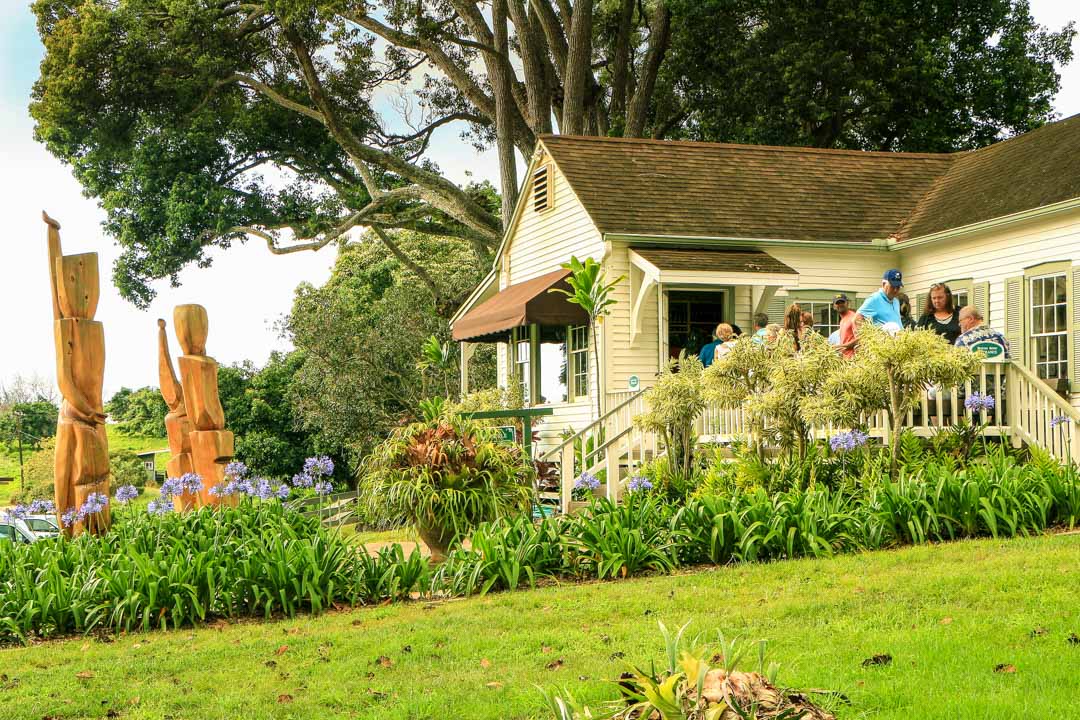 Some 4 million visitors, 27 employees and 40 years later MauiWine's Tedeschi Winery is still going strong with no signs of demand slowing down. This is what happens when innovators embrace the role of 'steward' to the island they love. Using the latest eco-friendly technology, techniques and land preservation concepts they are leading the wine industry at MauiWine and Rose Ranch.
Since the first vines were planted in 1974, the MauiWine and Rose Ranch have been the gem of Ulupalakua and become a major draw to upcountry Maui. The complimentary tasting and winery tour is a definite 'must taste' on the wine enthusiast's and foodie's bucket lists!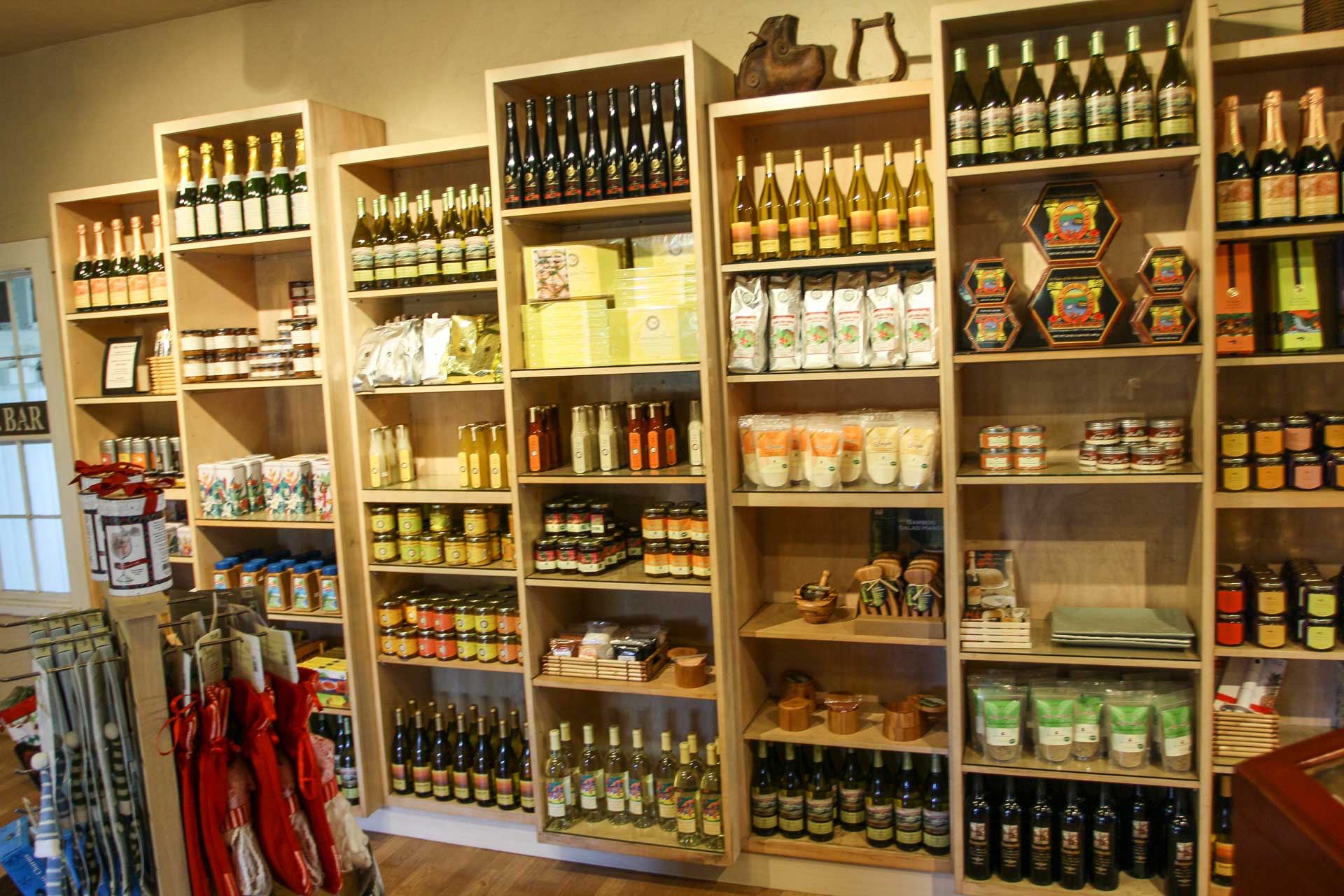 Rose Ranch
Aptly named after the lovely and delicate Lokelani rose, the official flower of Maui that can still be found on the property today, Rose Ranch is rich in history and charm. Formerly a cattle ranch before Emil Tedeschi approached the ranch's owner, Pardee Erdman, in the early 1970's and from that meeting the beginnings of Tedeschi Winery (MauiWine) were hatched.
While meandering about the property, it is lovely to see the old photos, paintings, other art and architecture from days long forgotten tastefully displayed throughout. Rose Ranch has undergone many changes over the decades. It began as a farm that grew foods like potatoes and corn to feed the miners in the CA gold rush, then transformed to produce sugar and in 1883 it became a working cattle ranch. Today, it's a one-of-a-kind winery that is opening the minds of wine connoisseurs worldwide. Today, Tedeschi wines produced here at Rose Ranch are being sold in 4 countries and all throughout the US.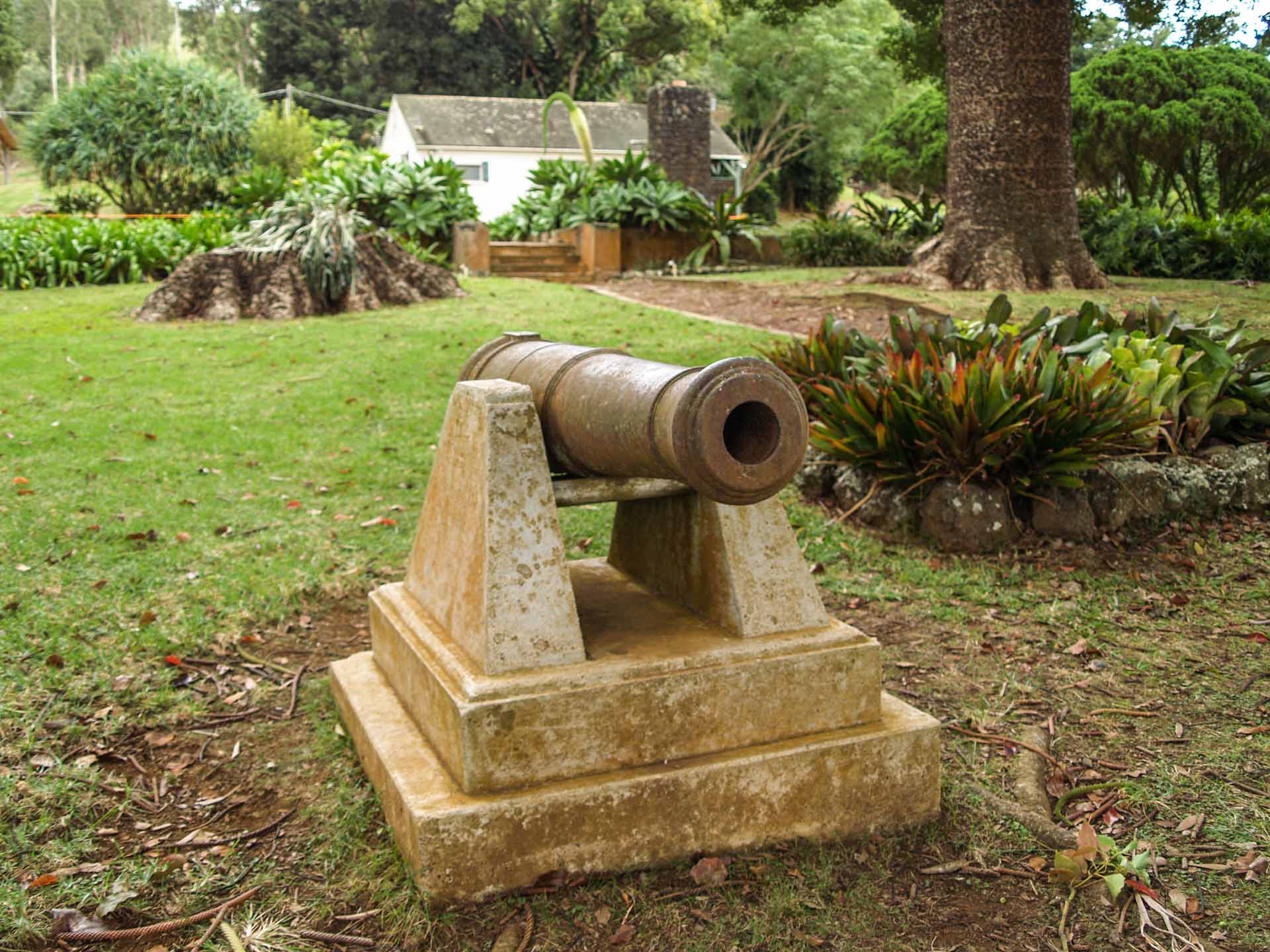 King's Cottage
Rose Ranch is a fantastic historical reminder of the days of jolly King Kalakaua. His nickname was "The Merrie Monarch" and he was the last reigning King of the Kingdom of Hawai'i. He truly loved the ambiance and beauty of these slopes of Ulupalakua. Kalakaua vacationed here so much he had King's Cottage built just so he could relax, play cards and entertain (which he did quite often) at all hours. There is no question that King's Cottage saw many a late night party.
The Ranch's long, endearing history coupled with a variety of tropically inspired wines are an inspiration to today's would-be winemakers and wine consumers. 'Talking story' with your server is expected so don't be afraid to ask questions about the history of the ranch, the wine, or the winery, that's what you're supposed to do.

Wines
The wines on offer are as follows:
Maui Blanc (Pineapple – white)
Maui Splash (Pineapple – white)
Hula O' Maui (Pineapple – sparkling)
Rose 2014
Syrah 2012
Chenin-Viognier 2013 (white)
Framboise – (Raspberry)
Upcountry Gold (Viognier, Muscat and Chardonnay)
Ulupalakua Red
Lokelani (sparkling)
Without question, there is a libation for every wine lover's palate at MauiWine.com!
Awards
The ten hand-crafted wines on offer at Tedeschi's nostalgic, if not stunning upcountry boutique vineyard are all lovely and the fact that they've been winning international awards has put Maui on the global winemaking map. It's become a point of local pride on Maui. Even top chefs like Emeril have featured their amazing creations! 2015 has been an amazing year for MauiWine with two major international awards!
It's no wonder Maui Blanc is their best selling wine year after year. It's the recipient of the 2015 Sunset International Wine Competition Gold Medal. Created as an experiment in 1977 while waiting for the vineyards to mature, Maui Blanc continues to 'wow' visitors from all over the world.
Made exclusively from Maui Gold Pineapples, Maui Blanc is light, refreshing and has a distinctive fruitiness that is only found in specially grown, high quality pineapples from fields that have an ideal soil composition that sets these pineapples apart from the rest when making wine. It's the super sweet pineapples which give Maui Blanc it's one-of-a-kind flavor. Truly, it's like a mini vacation in a bottle.
And now, in keeping with their winning streak is award winning Lokelani, Tedeschi's Hawai'ian sparkling rose. Lokelani brought home the 2015 Los Angeles International Wine Competition Gold Medal. Named after the official flower of Maui, this sparkling wine is hand crafted and it shows. It's perfect for any festive occasion, or better yet… open a bottle 'just because'.
Tastings and Tours
Free tastings are offered daily in the King's Cottage between 10 am – 5:30 pm. An impressive, 18 foot solid mango wood bar sets the tone as you begin your tasting adventure. Guided tours of the historic estate, production area, and wine cellar depart the King's Cottage lanai at 10:30 a.m., 1:30 p.m., and 3:30 p.m.
** If interested in a private tour, please contact for pricing and information.

What TO Bring /Do:
Definitely make a reservation for groups of 10 or more.
Consider making a reservation for groups of less than 10 people to allow them to plan for your arrival.
Children are allowed on the tour if supervised by an adult.
What NOT to Bring:
Family pets (only certified Service Animals are permitted)
Getting There
Simply click here to type in your location for customized directions or:
Turn onto Highway 37 heading towards Haleakala (take this for 22.7 miles)
Follow signs and turn a sharp LEFT (stay on this road for 213 feet)
Then turn LEFT and you will see the winery and Ulupalakua Grill across the street
Wonders of Maui Map