State Beaches in Makena Maui
In recent years it's become a popular endeavor for curious guests to venture out, past the resorts and dig into the real Maui. Makena State Park, located in South Maui, is a welcome treat anytime for both visitors and locals alike.
Big Beach Maui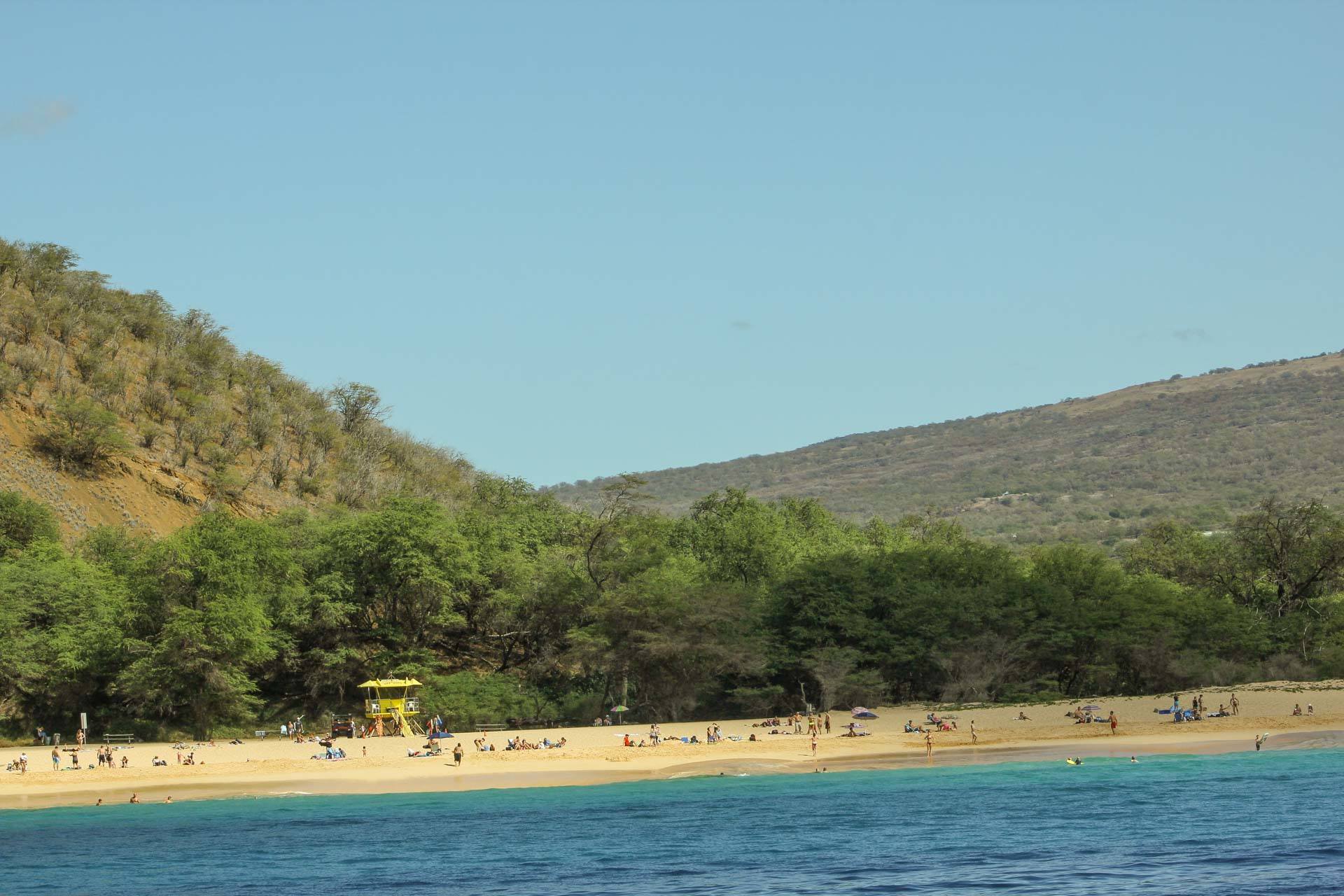 Nicknamed 'Big Beach' for it's exceptional width and length compared to other beaches found on Maui. Because of it's size and incredible views of Kahoolawe and Molokini, it's become a local go-to spot for sunbathing, body surfing, skim boarding, beach fun and catching the sunset. Boasting 3300+ feet of soft white sand, Big Beach doesn't disappoint. Due to it's size it can handle quite a large number of people very easily. Even in high season there is plenty of room to stretch out and sink your toes in while you bask in the sun before you try out the temperate turquoise waters. Add those qualities to the seemingly endless horizon and… well, who could ask for more?
Little Beach Maui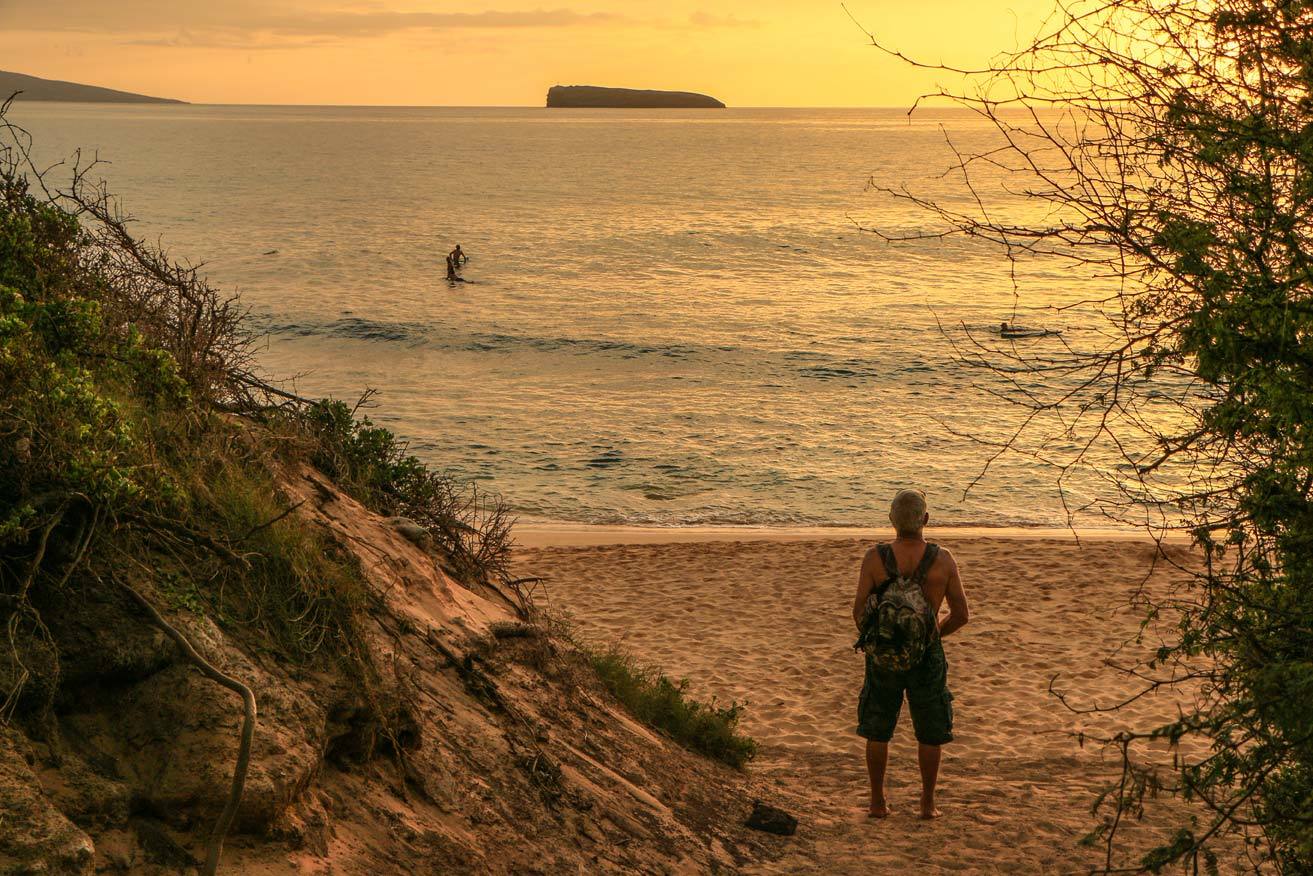 Maui's Little Beach is accessible by taking a steep path up a small cliff at the end of Big Beach. This beach is smaller in every way you can compare. The one thing it has more of is privacy. This allows for the local population to often sunbathe in the nude. One of the few on-island due to it's more remote location. This makes it ideal to hold local cultural events like Sunday afternoon drum circles that include dancing, singing and plenty of music going until the park closes.
Wonderful – But Wild Waves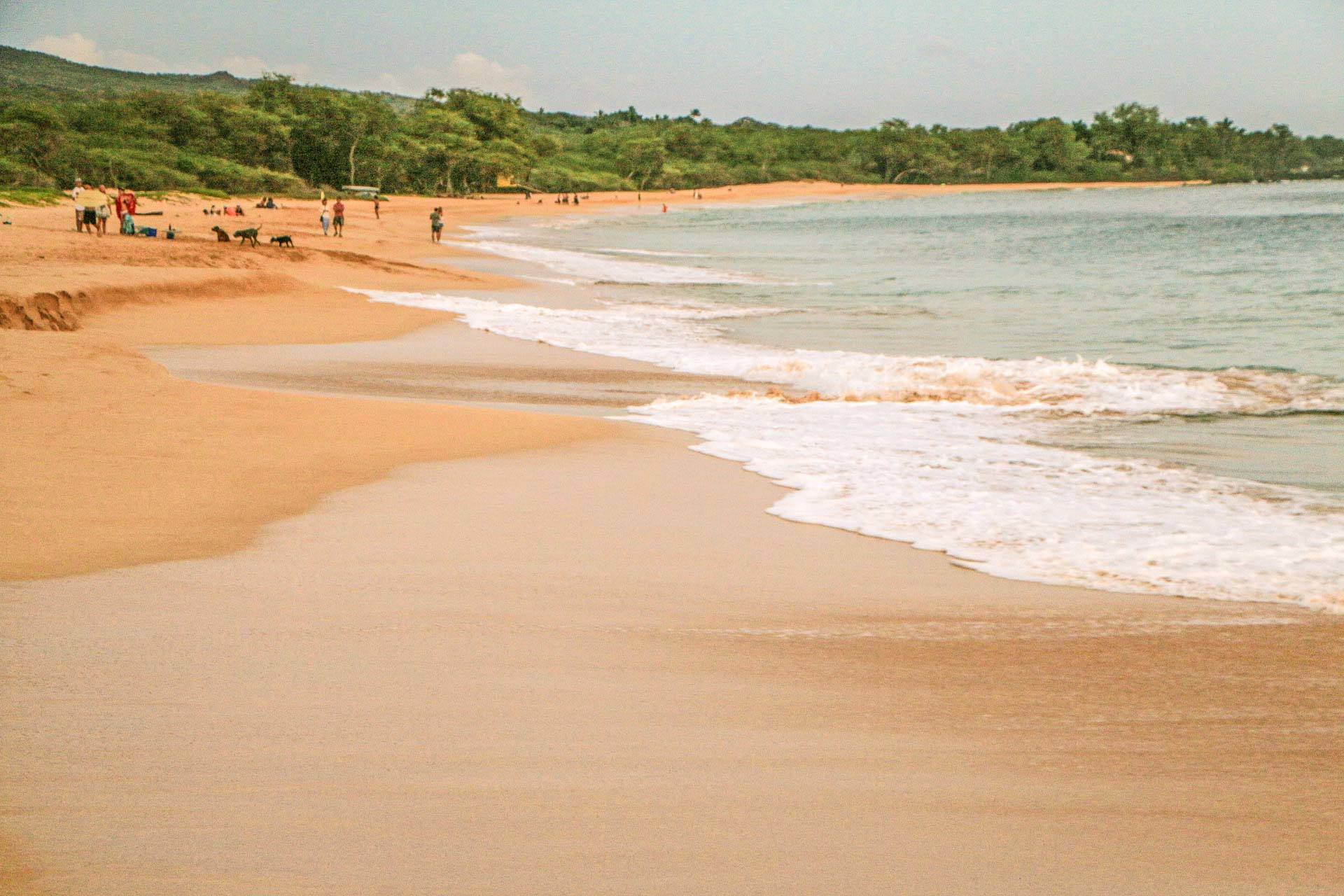 If you are not an accomplished swimmer and the waves look a bit intimidating, swim in the lifeguard's zone at Big Beach.
These waters are for experienced swimmers, surfers, body surfers, boogie boarders and skim boarders ONLY. This is NOT a place to LEARN these sports. Children playing in the surf should be WATCHED BY AN ADULT ALL TIMES (**DO NOT DEPEND ON THE LIFEGUARD TO WATCH YOUR KEIKI PLAYING ON SHORE!!!!).
Lifeguards are busy watching everyone else who is actually IN the water. If your child isn't an exceptionally capable swimmer and really wants to play in the wash, at the very least make sure they're wearing a flotation device and be sure to keep a watchful eye on them or better yet, go with them – depending on their age and capabilities.
The reason being that the waves here are unpredictable. There could be weeks where nothing happens and then all of a sudden a set of big waves comes out of nowhere and a small child could be completely pulled under in a split second and pounded into the beach. You wouldn't even have time to run to get them out of harm's way.
Many popular Hawai'i information sites and books are irresponsible and only lightly mention the potential for unexpected big waves here but it's a crucial thing to know if you're to be safe and enjoy your vacation on Maui.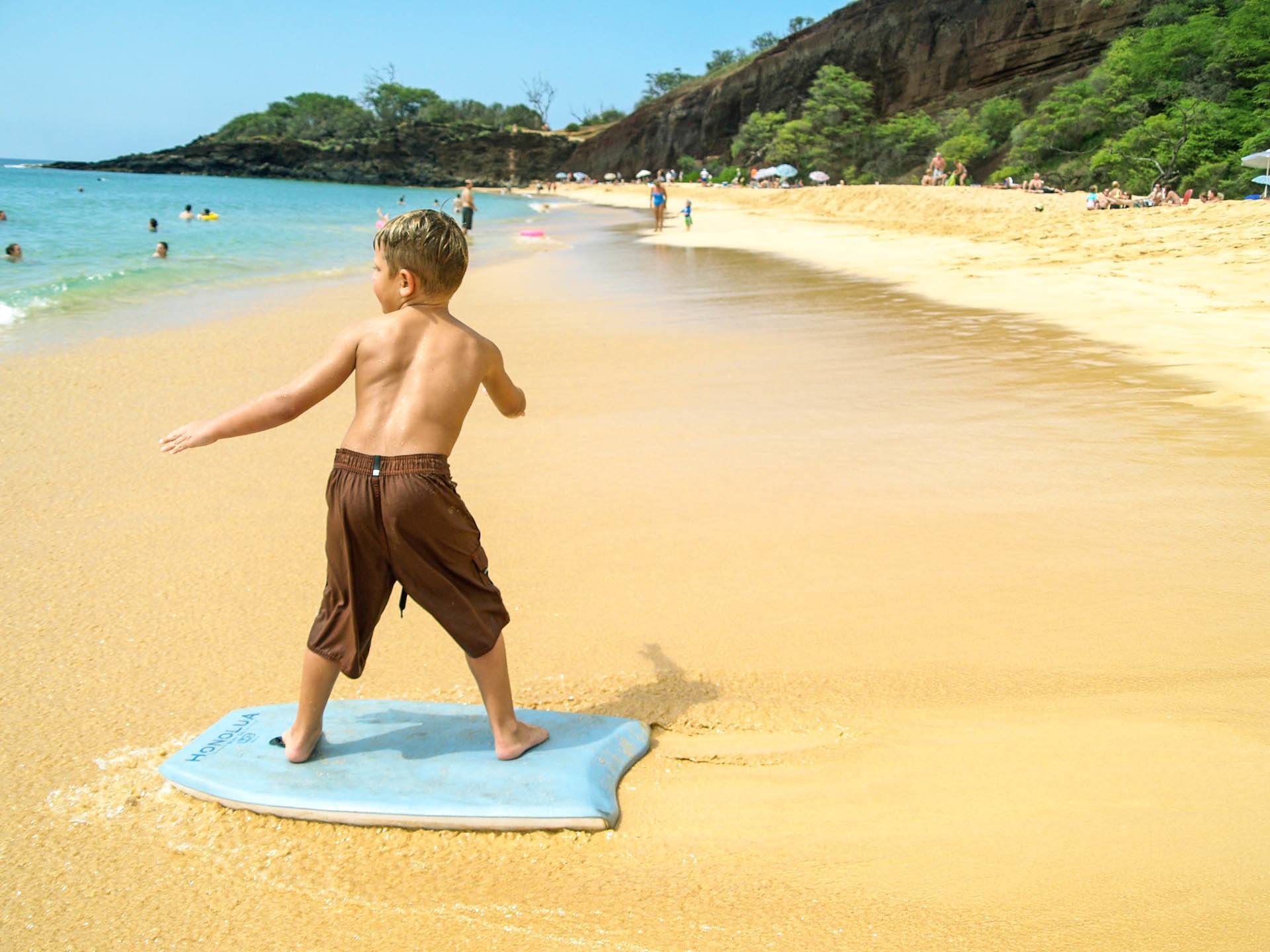 And, even intermediate swimmers skim boarders, boogie boarders and body surfers should exercise a little extreme caution. There have been several people, both adults and children, seriously injured here because they did not heed the warning signs. The waves are usually wonderful when it's not a full moon high tide, but even during low tides these waters have been known to produce rogue waves that are completely unexpected and have seriously injured locals and visitors alike. If you're not a strong swimmer, swim in the lifeguard zone only.
Just remember while in Hawai'i:
IF YOU SEE A WARNING SIGN, DO NOT IGNORE IT and NEVER TURN YOUR BACK ON THE SEA while on the beach or in the water!!
If there IS a warning sign, it's because someone has either been seriously injured or WORSE!
All Sunscreens Are Not Created Equal
Using "reef safe" sunscreen is highly recommended if you enjoy Hawaii's underwater delights. Keeping the reef from deteriorating is an enormous undertaking but if everyone does their part it will make a big difference!
Water Play
Located directly off the beach is a small natural reef which tends to come and go, depending on severity of the seasonal storms and their sand deposits, but it's an area that is often full of schools of colorful tropical fish making their way through the islands, the occasional sea turtle – and if you're really lucky a dolphin may pass through. If the conditions are good, meaning it's low tide or pretty close to it, and you're a competent swimmer, up the fun factor and bring a mask, snorkel and fins so you can check out the local aquatic residents.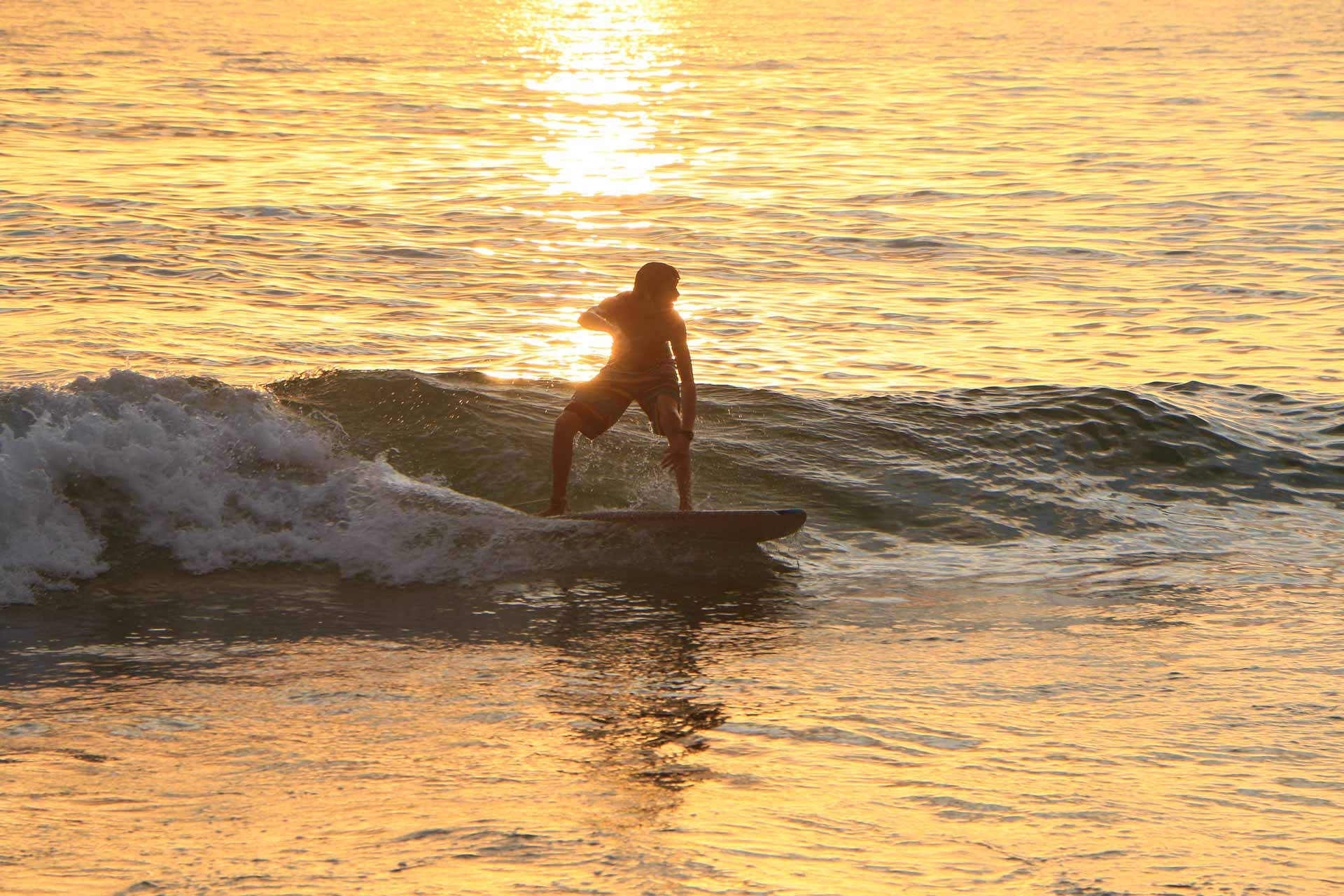 And there is always the possibility that you will see some world class boogie boarding, skim boarding and bodysurfing! This beach is a major draw for these activities. You may also see experienced surfers here when there is no other good surfing anywhere else, but this area, due to the waves crashing directly on shore, isn't popular with beginners and intermediate surfers.
Beach Play
Whether you're into volleyball (yes, there is a net), paddle ball, yoga, hackie sack, doing sprints or just taking a lazy stroll along the beach, there is plenty of room to do it at Big Beach since it's 100+ feet wide. The width of this beach is worth mentioning since every other beach on Maui seems oddly small by comparison. There is room to play, lounge, let the kids bury you up to your neck, build their sandcastles, make mud pies and every other creation they can imagine. Even in high season, when all of the other beaches are crowded to the gills, Big Beach is usually only half full at best.
Amenities
Although Big Beach is a little bit remote, it has 3 lifeguard stands and you can find weather updates here. There are port-o-lets available and on most days from noon until sunset there will be a Jawz Tacos food truck (which is very yummy :), or another local food vendor, to fill the void in your belly. There is NO DRINKING WATER AVAILABLE and there are NO SHOWERS so bring plenty of water!
There are a few picnic tables under the shade where you can enjoy a meal, but most people just eat on the beach. And, as a service to the Earth we do ask that you make sure your trash finds it's way into the can, so it doesn't end up in the ocean.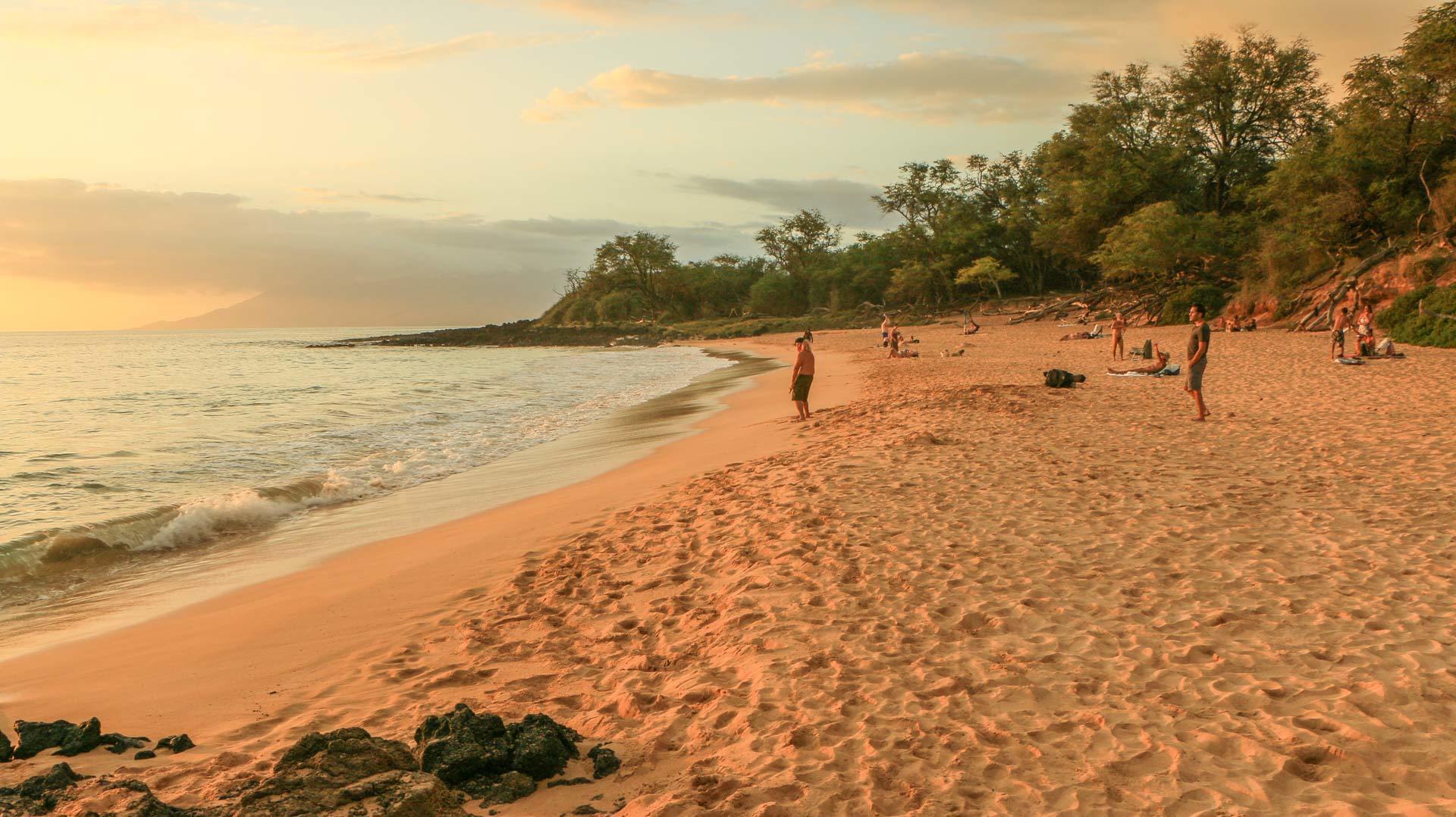 What To Bring
People often think that every beach in Hawaii will have everything you need on offer at some tiki style convenience hut like you'd find at Waikiki on Oahu. This is definitely NOT the case on Maui, nor throughout the rest of the islands. If you're near a resort, then you have that option, however, most of the beaches in Hawaii have not been developed in this way, which is kind of part of their charm, right?
So, when hitting the beaches be sure to bring:
water (at least a gallon per person for drinking and rinsing off)
reef safe sunscreen of at least 15 SPF but preferably 30 SPF or higher
sandals
towels (2 per person – one to lay on and one to dry off with because the sand is fine)
snacks (the food trucks often run out of food to sell)
beach toys
hat
sunglasses
And don't forget to bring your aloha spirit to really feel a part of the experience!
Getting There
Take Makena Rd. south and you will come to Kaukahi Rd. and Makena Alanui which is the point at which you should set your trip counter so you know when to take the unmarked dirt road located 3 miles south of this point which leads to the beach.
Parking
Heed parking signs both on the road leading to this paved lot and in the lot itself as they do ticket and tow regularly. There is parking allowed on the roadside, as long as you're not blocking traffic or unless signs are posted otherwise.
Map of The Wonders of Maui