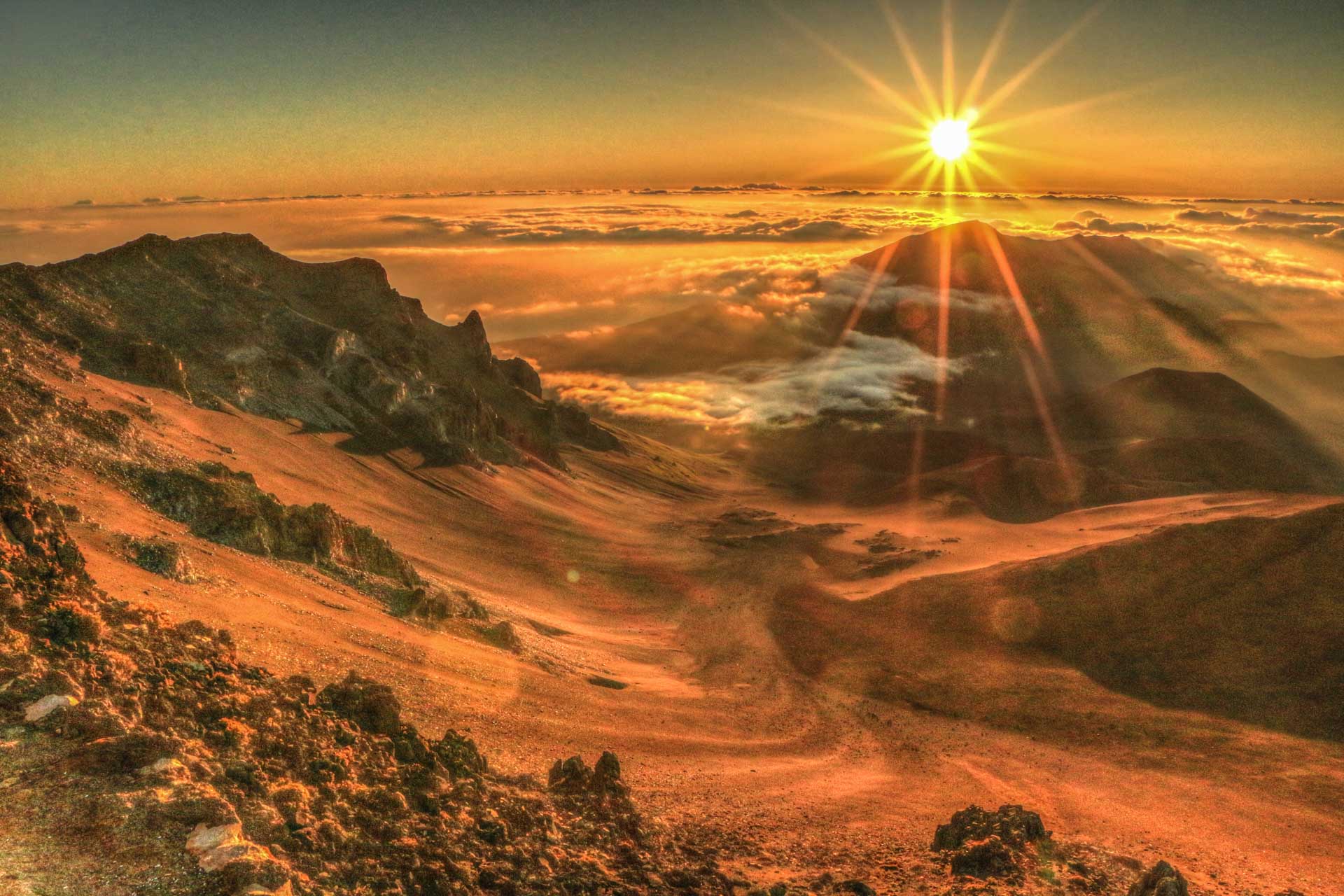 WHAT TO DO
MAUI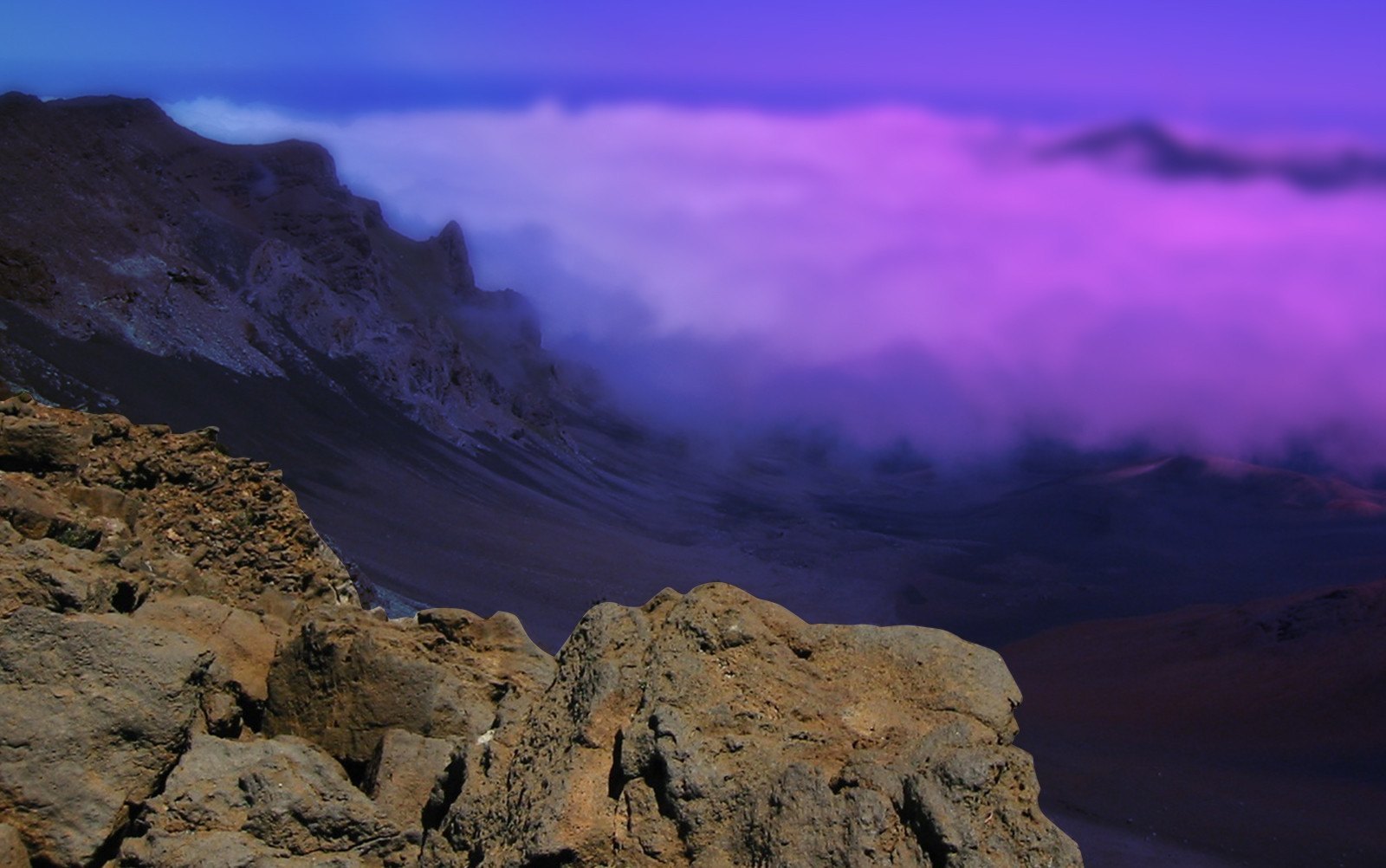 MAJESTIC
MT.HALEAKALA
The dormant Mt. Haleakala towers 10,023 feet above the magical island of Maui. As one out of the two volcano's that created this incredible Hawaiian isle, venturing to Haleakala is one of the most popular attractions in all of Hawaii.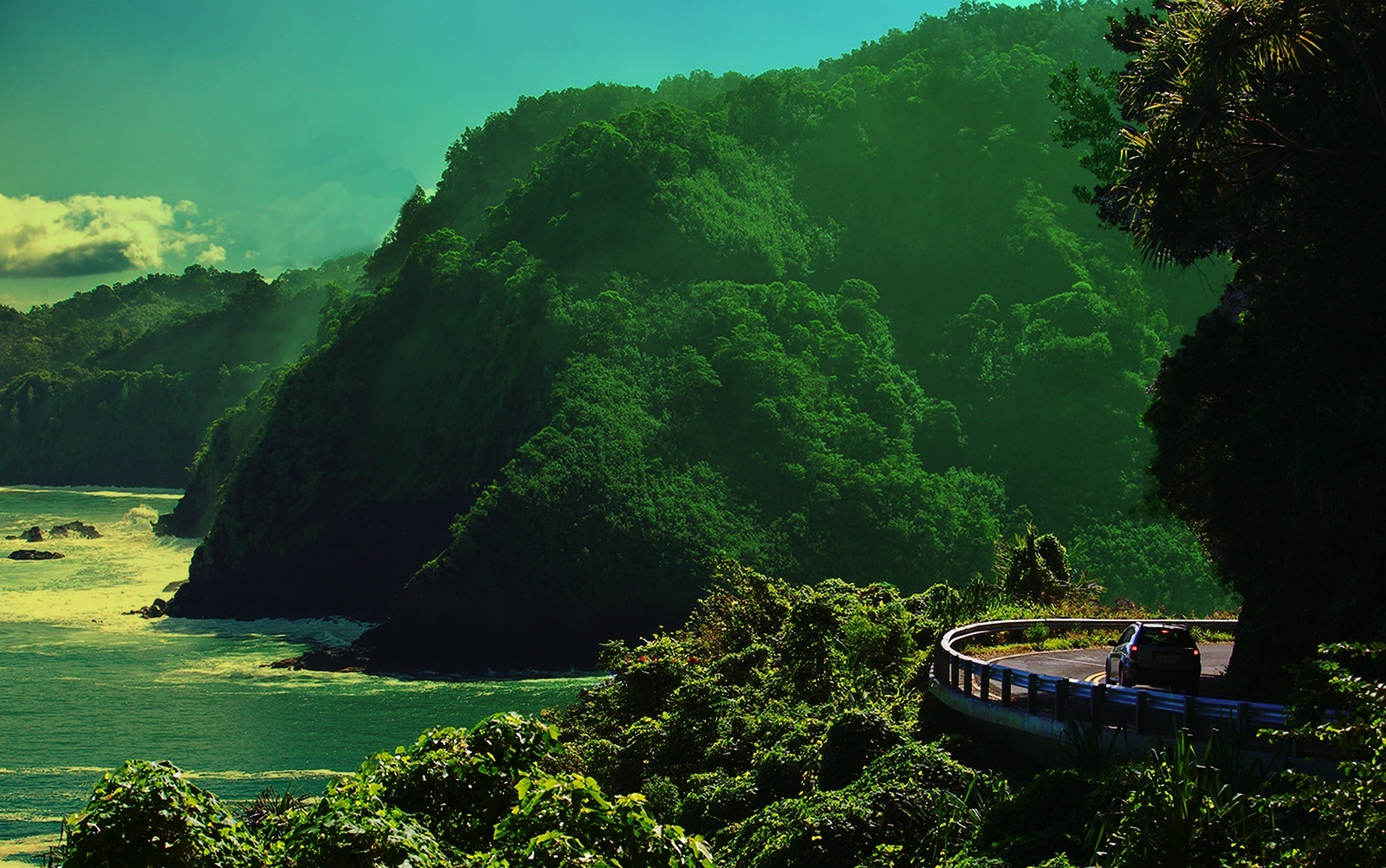 VENTURE
ROAD 360
En route towards East Maui, there are many things to see. 620 curves and 59 bridges pave the way to Hana, allowing for one of the most scenic drives in the world.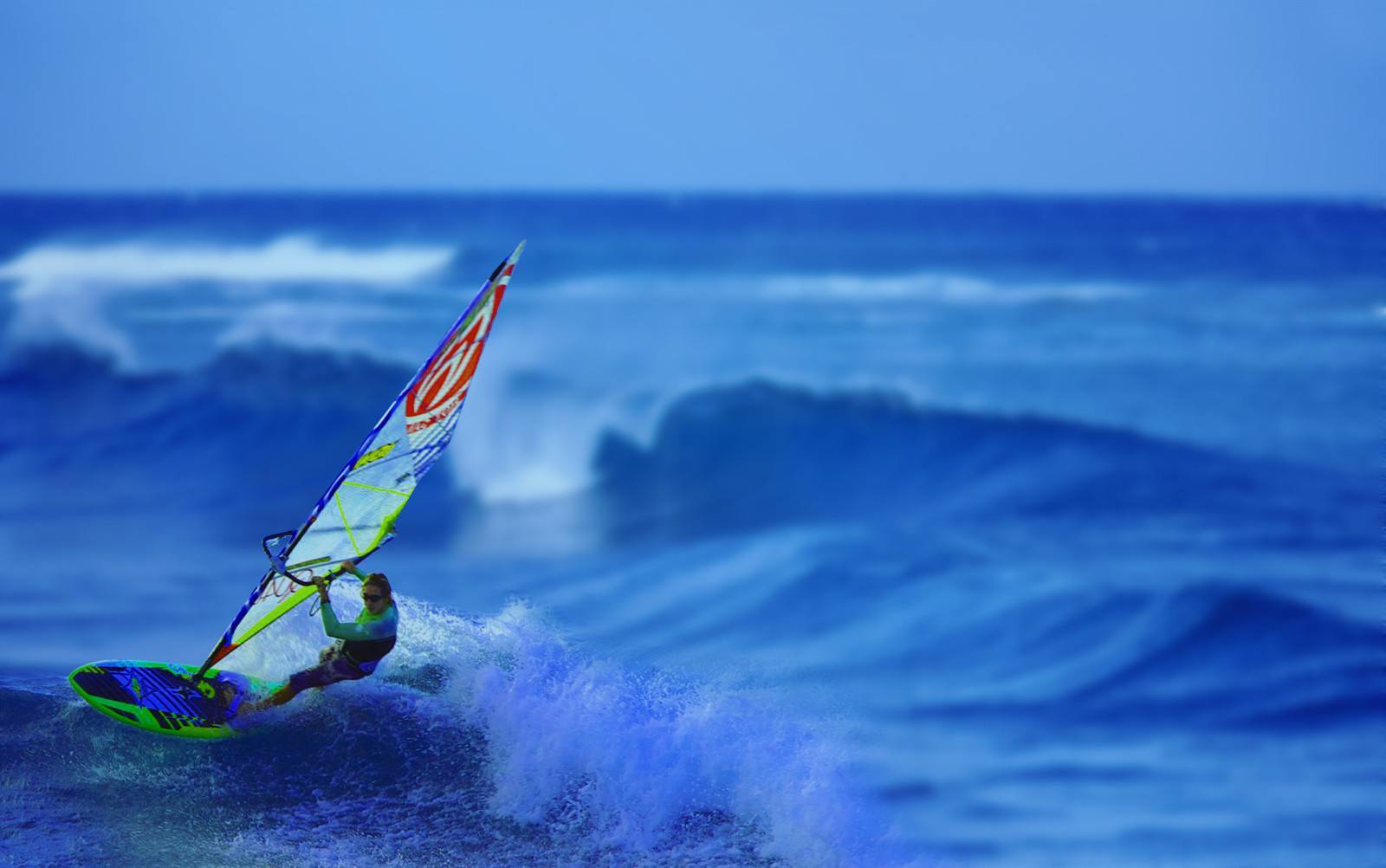 SAIL THE WIND
HO'OKIPA BEACH PARK
Ho'okipa Beach Park is one of the most famous beaches in Hawaii, and one of the most infamous beaches in the world for professional surfing and windsurfing. In the ancient Hawaiian language, "ho'okipa" translates to hospitality, which is exactly what this Northshore Beach Park offers!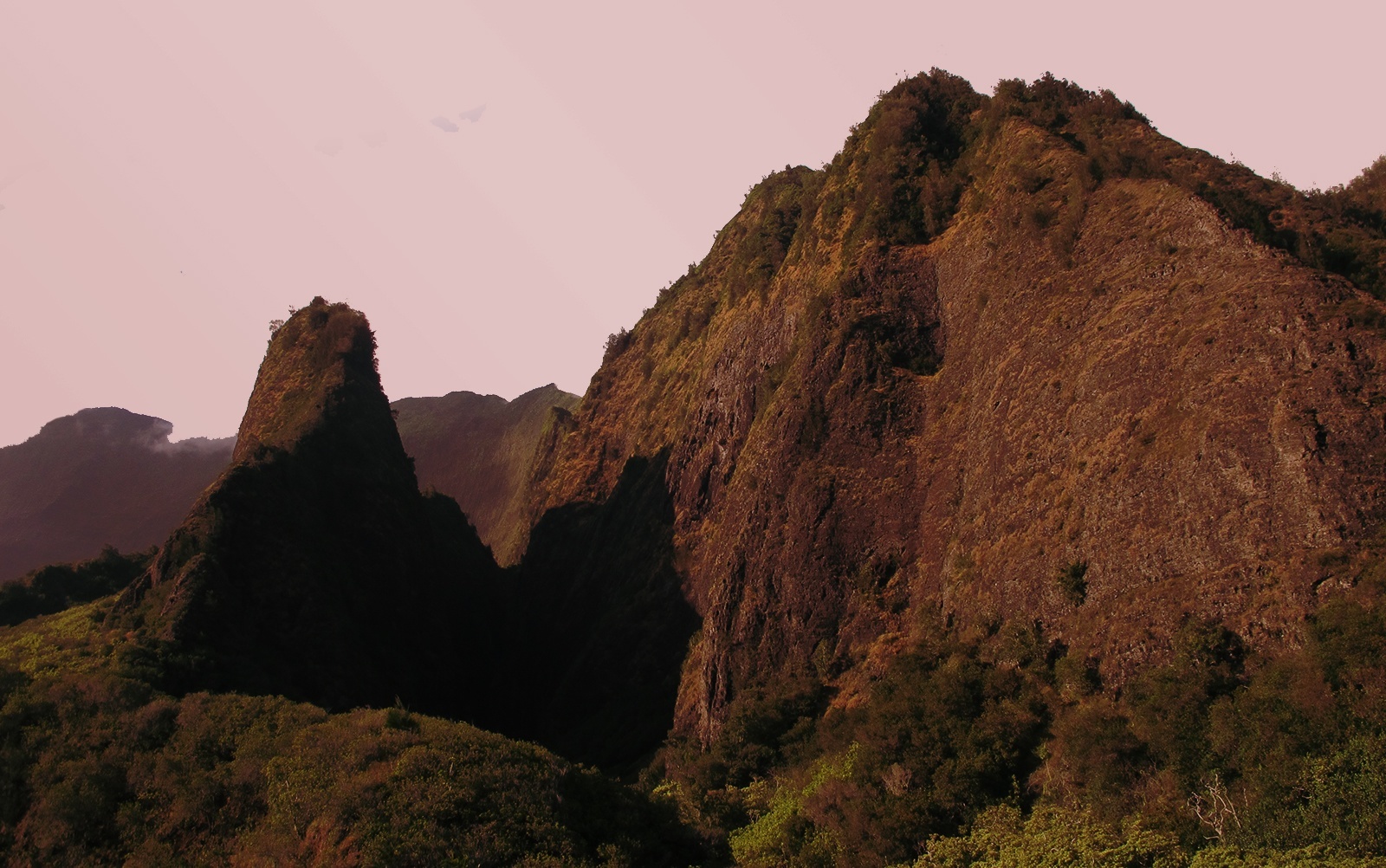 HIKE UP TRAIL
IAO VALLEY STATE PARK
Iao Valley State Park is located just beyond Wailuku, in the Central Maui area. Encompassing 4,000 acres in total, this Maui gem is home to one of Maui's most distinct natural and historical landmarks, the 1,200-ft high "Iao Needle."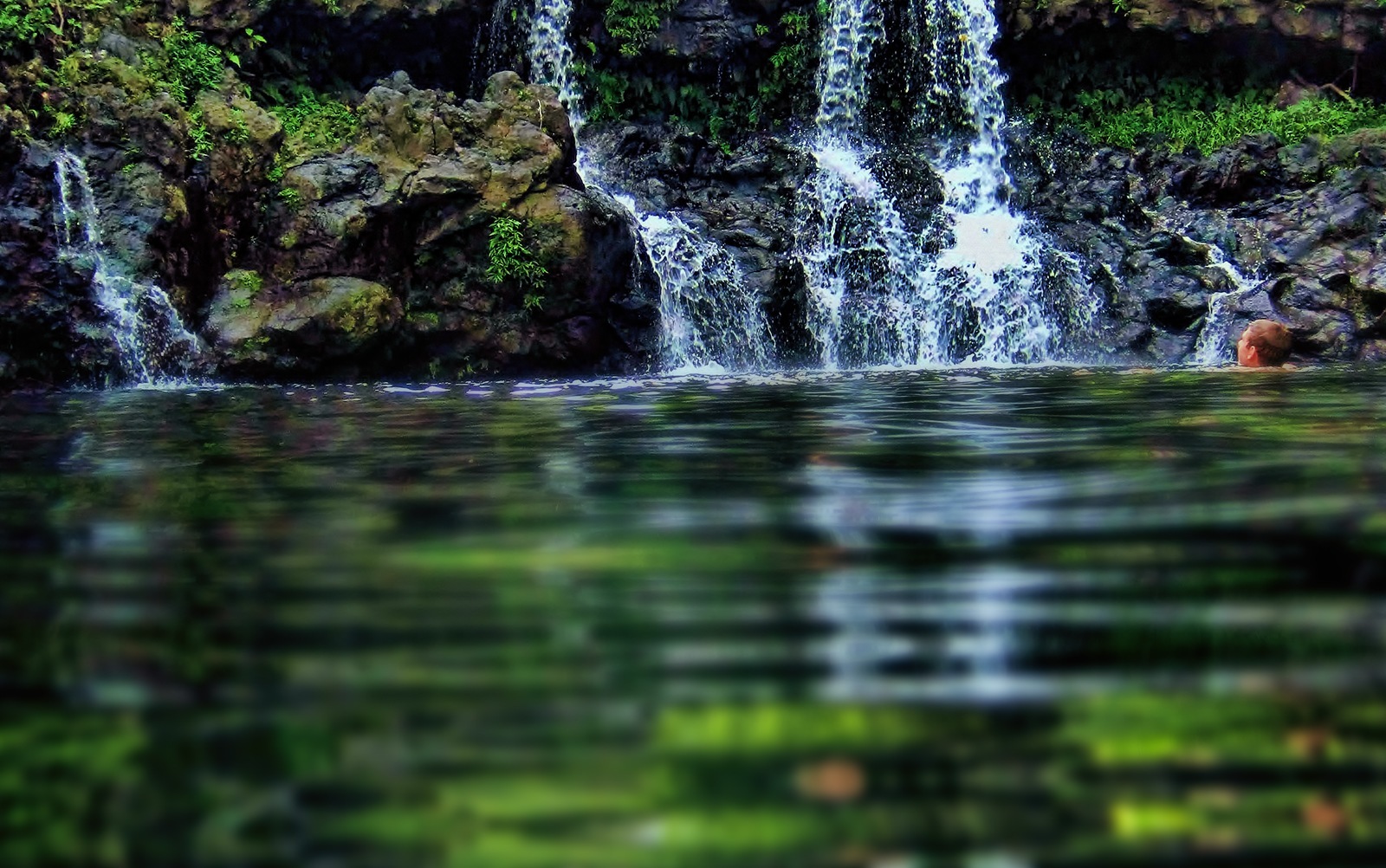 TAKE A DIP
OHE'O GULCH POOLS
The Ohe'o Gulch Pools, more commonly referred to as the Seven Sacred Pools, is one of the most popular attractions on Maui. This area is a natural spectacle, with a string of pools and waterfalls cascading from East Maui Mountain valleys to the blue Pacific Ocean coastline.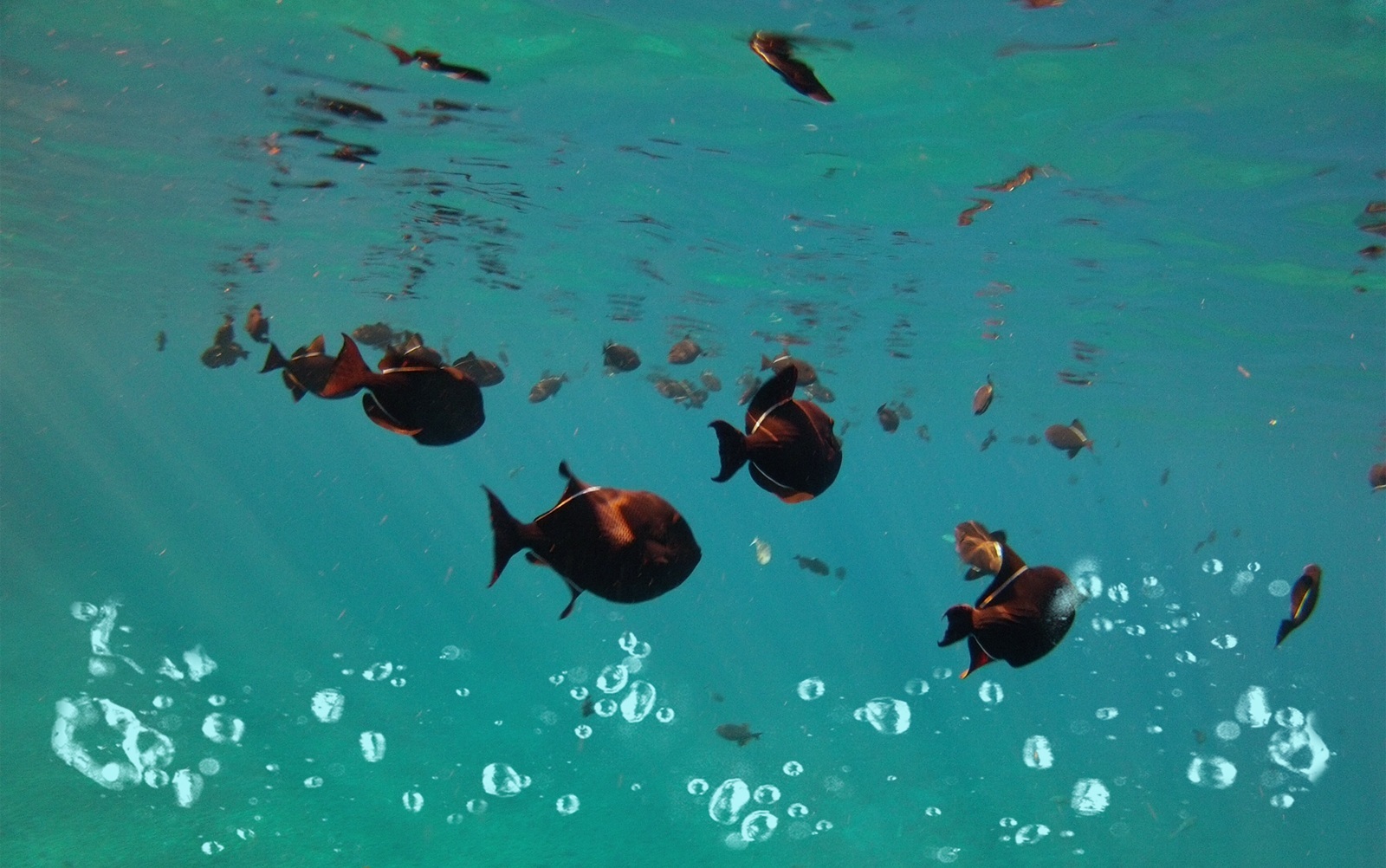 DIVE DEEP
MAKENA STATE PARK
Just south of Wailea lies Makena State Park, composed of over 165 acres. Perched upon the coastline sits two of the most fabulous beaches in Maui; Makena's Big Beach (Oneloa Beach) and Little Beach (Pu'u Olai Beach).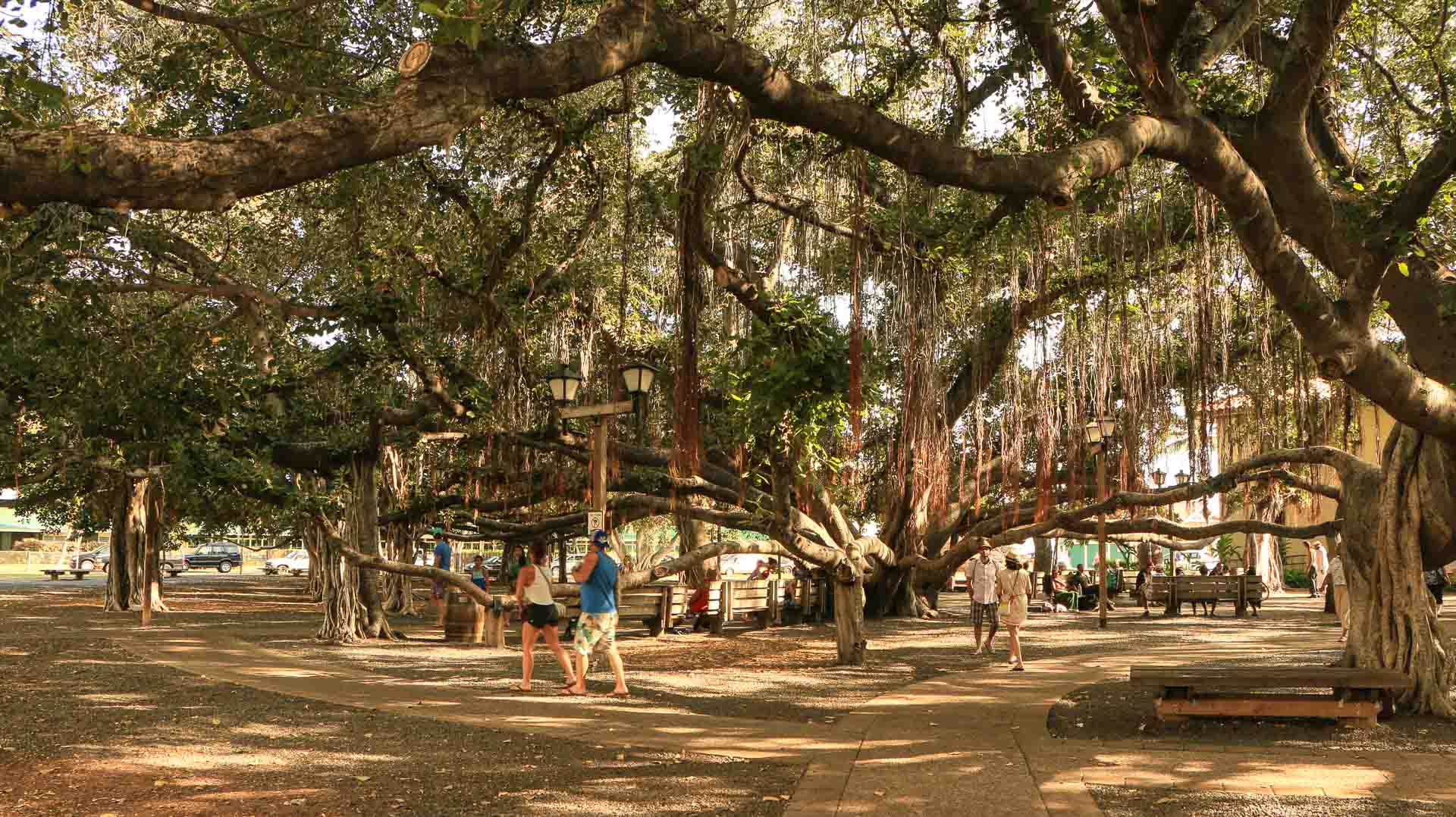 BE AMAZED
LAHAINA'S BANYAN TREE
Lahaina's Banyan Tree is over 137 years old, and spreads across an almost complete 1-acre of downtown Lahaina. This species is the largest of its kind in the United States, but not indigenous to Hawaii.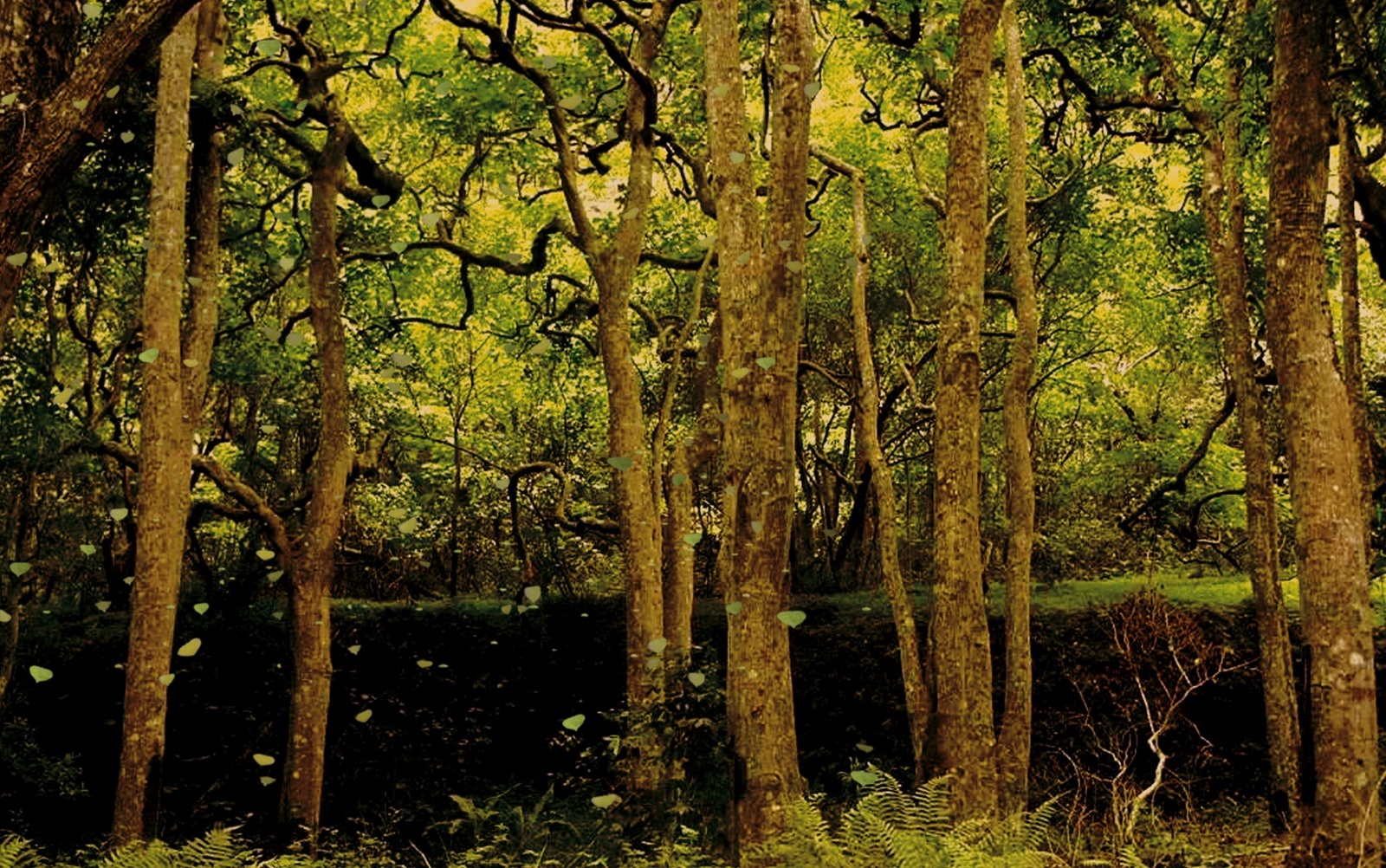 JOIN THE MISSION
HAWAII NATURE CENTER
The Hawaii Nature Center has been providing environmental immersion educational programs in Hawaii since 1981. Located on Oahu and Maui, the Maui field site locations are Iao Valley and Kealia Pond. Since creation, over 850,000 children have participated in their programs.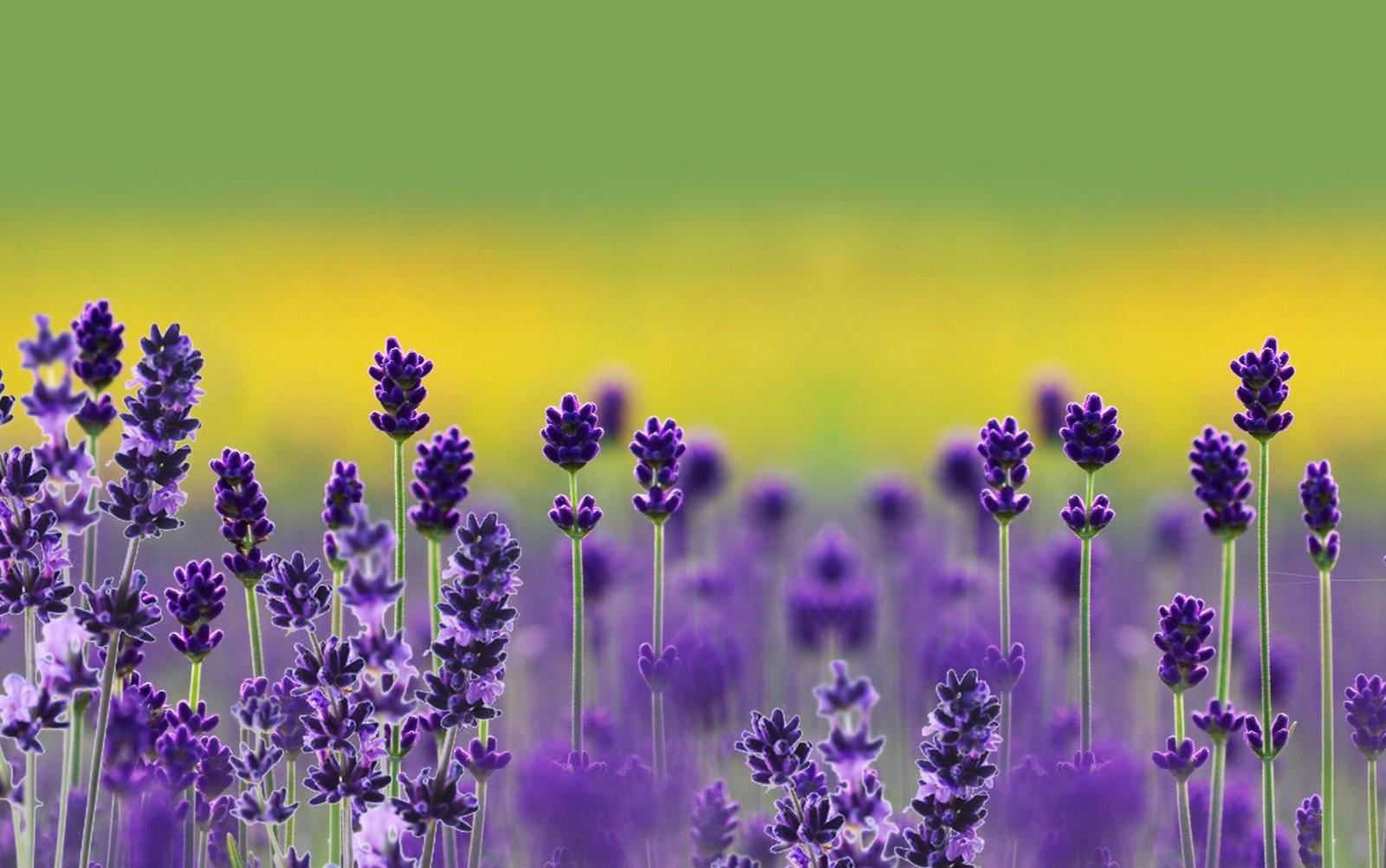 FIND PEACE
ALI'I KULA FARM
Spend an afternoon visiting the Ali'i Kula Lavender Farm and stroll through the elaborate gardens, while enjoying a sweet conversation with your friends at one of the hidden rest areas. The view faces towards the South Maui coastline, allowing for breathtaking watercolored scenes of the Pacific Ocean stretching all the way to the West Maui Mountain Range.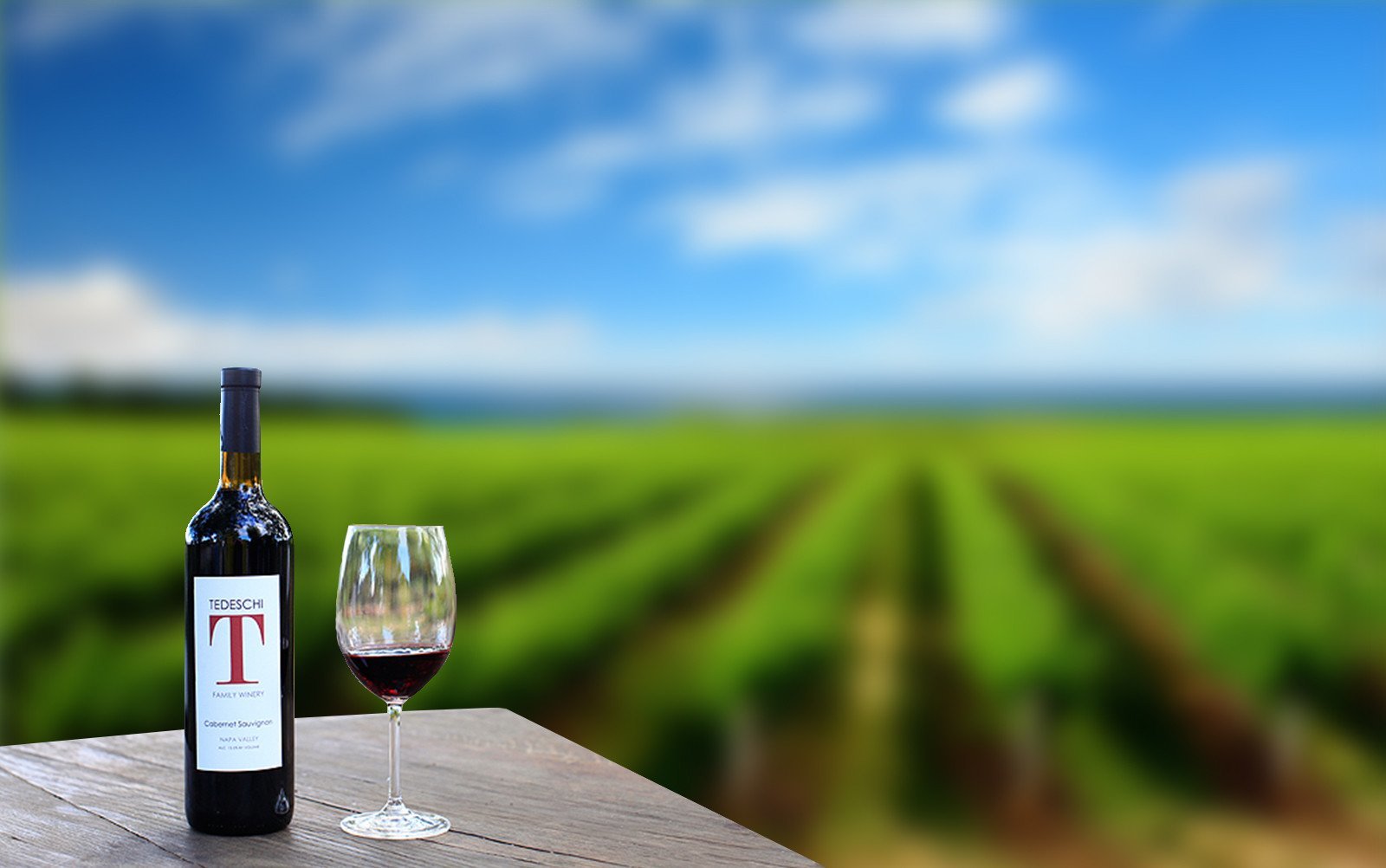 END THE DAY PARCHED
TEDESCHI WINERY
Since 1974, the Tedeschi Winery, Maui's only operating winery, has been one of the most fabulous attractions to visit in Hawaii. The wine varieties and selections vary, famously offering their time-told Sparkling Pineapple, Grape and Raspberry dessert wines.