Ho'okipa Beach Park On Maui's North Shore
The observant visitor will notice how the aloha vibe subtly permeates throughout the valley isle. The word, ho'okipa, means "hospitality" – and this beach lives up to it. Ho'okipa is a philosophy that is deeply engrained in the old Hawaiian culture. Long ago there were greeting practices that they performed to show hospitality towards each other. Today, the essence of this lives on, partly in the aloha tradition and then of course in the name of this special little beach.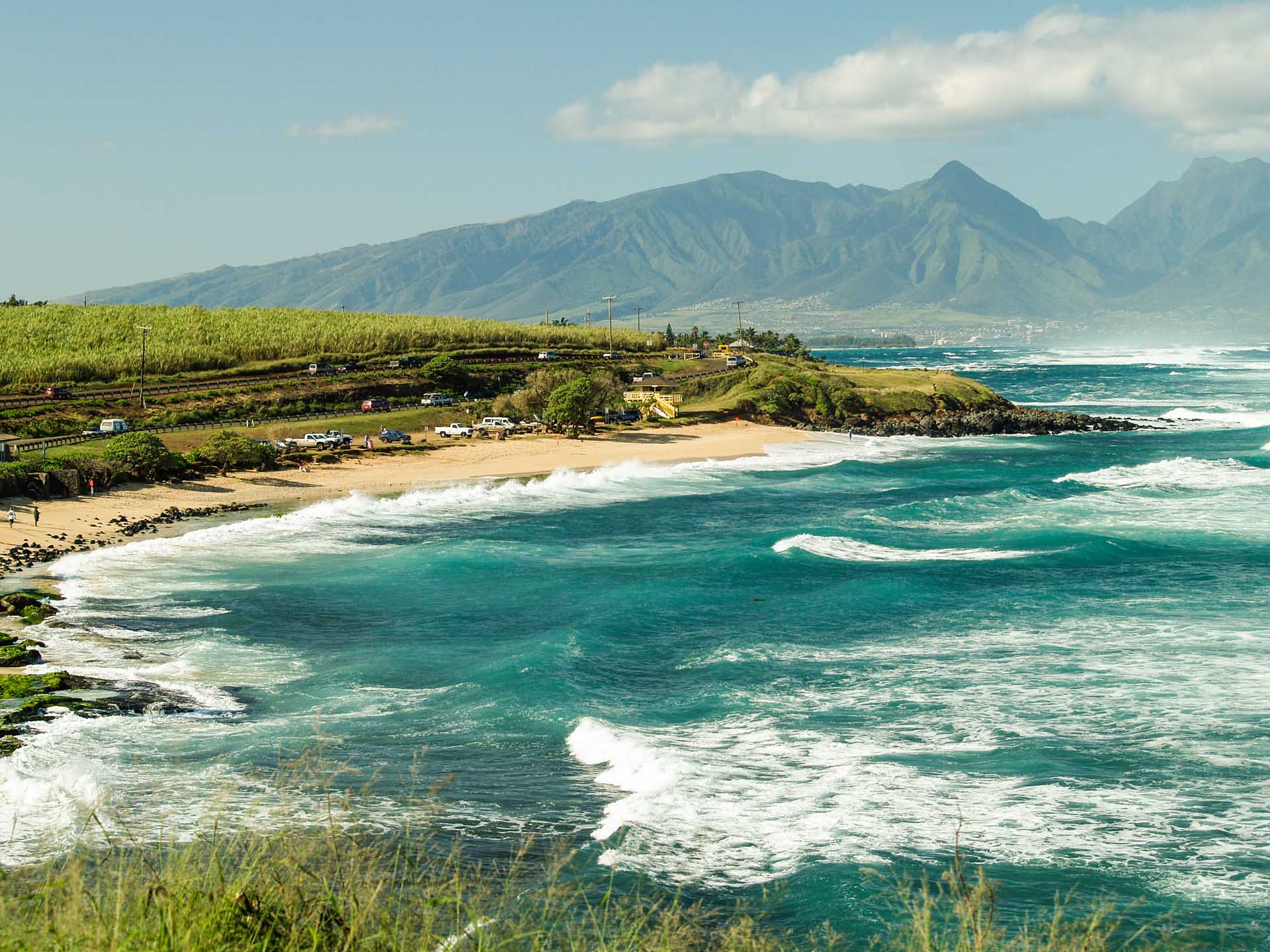 The native Hawaiians take their ancient culture seriously and strive to keep these concepts alive today. The tradition of ho'okipa has almost magically transcended modern life's distractions by continuously inspiring acts of compassion and kindness from the heart from locals and visitors alike. Luckily, you can bring this philosophy home with you… it's contagious!
Watersports
It's been known as the "home of contemporary surfing" since the 1930's, and still is today. Ho'okipa has certainly earned it's place among some of the world's best surfing locations and is considered a veritable mecca for champion windsurfers, kiteboarders and surfers, (FYI: many of them own or rent houses in the neighborhoods surrounding this area). There is no doubt this is one serious spot for watersports as it's broken down into four distinct parts:
Pavilions
Middles
The Point
Lanes
…and each has its own characteristics.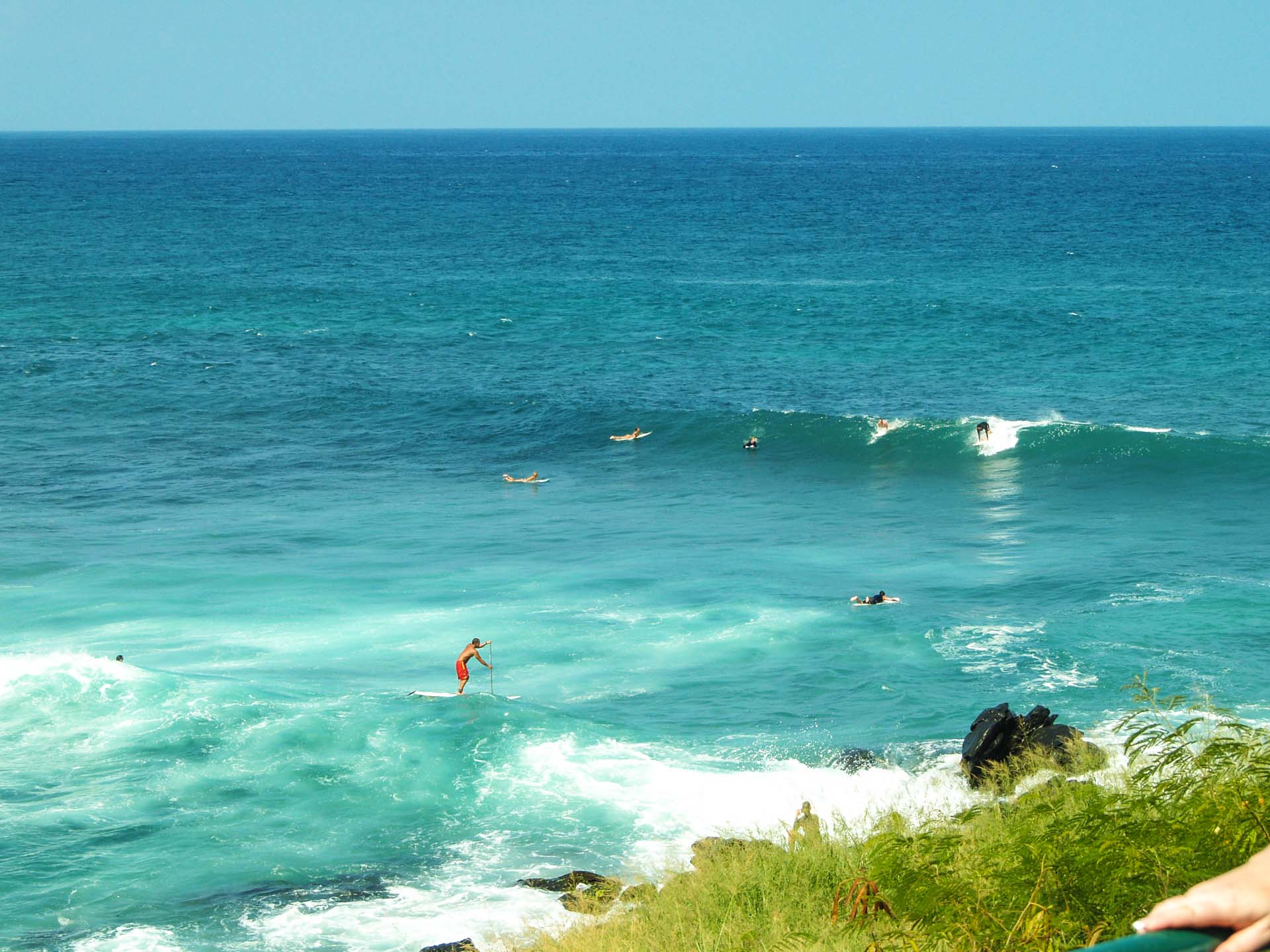 World-class events like The Aloha Classic, Red Bull Surfing and more are hosted here on a regular basis because it has the most consistent wave activity on the island. There is no question the best waves on any given day on Maui will probably be had at Ho'okipa. If it's windy out, a high tide – or (if you're super lucky) both, it's not uncommon to see world famous athletes in the aforementioned sports getting in some practice before their next big event. Prepare to be wowed!
Now, don't be too intimidated. Beginning surfers learn here when the weather is good and yes, you can also snorkel and swim here. There are protected areas that have less intense wave action (located right under the pavilions) which has made it a favorite spot for families as well. On the calmer days it's perfect for paddle sports like outrigger canoeing, paddle boarding and kayaking. Of course if it's blowing like mad you will probably want to skip this and every other beach and hit the pool, (unless you love watching the pros). Fortunately, on most days it's a little slice of paradise!
The Beach
Wrapped in warm, white sand, the kind that is absolutely ideal to scrunch between your toes, refreshed by a slight breeze and bronzed by the sun overhead… this is how to experience Ho'okipa beach. On an "average" day it's perfect and not too crowded. Exposed coral shows you where to enter and exit the shallows. Children play in the sand and frolic in the temperate turquoise waters.
If you intend to walk the beach, wear sandals or water shoes as the exposed coral can be a bit sharp and slippery in spots and the sand gets hot after walking a little while. Taking a stroll along the sea is one of the best ways to relax, get a tan and workout simultaneously. It's what the locals do first thing in the morning or at the end of the day… when the winds are silent, the ocean has a glassy smoothness to it and all is calm.
Why not try living like a local while on the valley isle and make the effort at least once to get up early and see how this little stretch of the world wakes up, or catch a sunset and see how it goes to bed here at Ho'okipa. You won't be sorry… it's simply magical.
You might notice that at these times people are a little friendlier, perhaps a little more aloha is in the air? No one can really know, but somehow this stretch of sand, coral and sea is special on all of Maui. It not only gives you the chance to experience one of the most beautiful places in the world, but it will most certainly be a beautiful, lasting memory of your vacation on Maui.
Amenities

Ho'okipa is also a great family spot. There is parking both at the top by the entrance and along the pavilions. Keep in mind that there is very little shade from the sun under the picnic pavilions, so dress accordingly.  Amenities include:
three (3) covered pavilions with permanent picnic tables and BBQ grills (with power available – not overhead)
freshwater showers
potable water
bathrooms
parking
lookout/viewing area above the park
Lifeguards on duty from 8 – 4:30
(2) payphones (yes, they still have these in Hawai'i)
What To Bring
Even though Paia isn't too far away, you won't want to lose your choice parking spot and take time out to make a run for something to Manna Foods or one of the other stores in town. Don't forget to bring:
"reef safe" 30+ sunscreen
a hat (there is very little cover from the sun
bug repellent (sometimes bugs come out if the wind is still)
(2) towels (one to sit on and one to dry off with)
drinking water
snacks / food (there is no food for sale here)
protective clothing (the sun is very intense)
sunglasses
lip balm with SPF (nothing worse than burned lips!)
…to be sure to have the best beach day!
Sea Life
A variety of sea creatures have been known to occupy these waters so don't be surprised if you see:
sea turtles (eating, eating and eating some more!)
seals
starfish
tropical fish
coral
sea horses
sea urchins
dolphins (if passing through)
whales (usually do not come in close but will stay in the deeper waters and you can hear them sing their songs!)
Accessibility
There is ADA accessibility at the pavilions and main parking area up top. (There are a set of concrete / stone steps down to the beach but these may prove to be too challenging for someone who has serious physical disabilities or is in a wheelchair.)
Views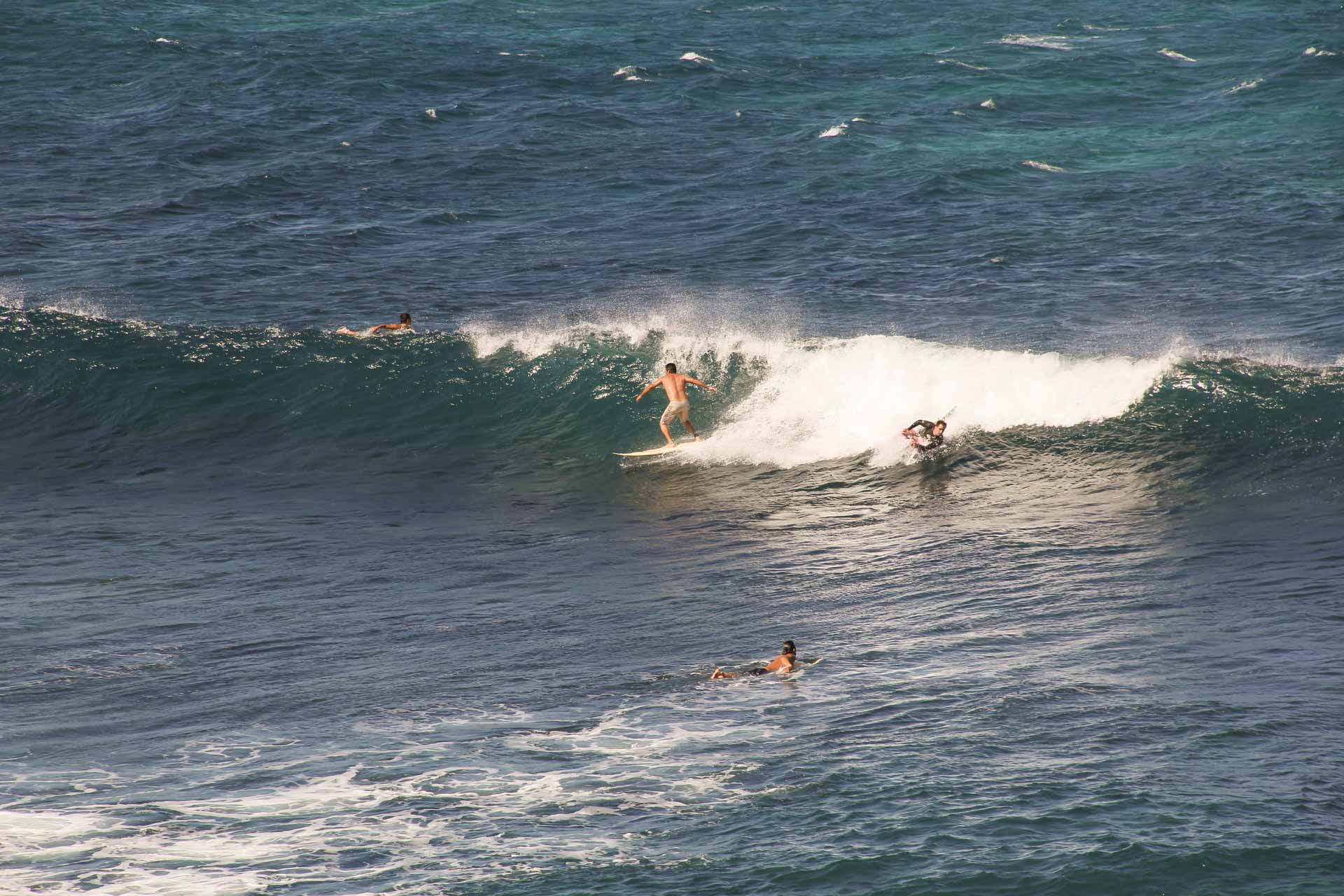 The entrance to the park is actually above the beach area. The best view of the beach is also right here. It's a perfect spot for that long shot. It also allows you to see all of the different types of surfers doing their thing. Being up above the action allows you to see the turtles and other sea life as they frolic and feed in the water below.
Getting There
Take Hwy 36 from Kahului 6 miles and the beach park is on the left (ocean side). Go past the park to the top and make a left into the parking lot.
Map of The Wonders of Maui